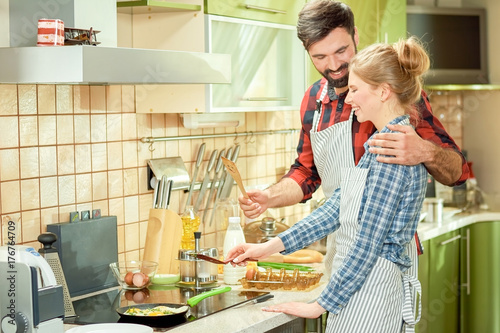 Henlo, I just made this for breakfast cos I was one hungery boi and didn't want to eat porridge again. If you're looking for a good way to use eggs, this is it – it's a jazzed up omelette which you can customise to your spleen's content. I wanted a veg hit so I used frozen green beans and some peas but o(b)vo you can use what you like. I am smol so am saving half for tomorrow's breakfast so I can slide it in between two lovely slices of bread and have an Egg Thing Sandwich but this should serve one for dinner.
Yu nid:
4 eggos – £0.60
4 shot glasses of frozen peas £0.12
handful of frozen green beans £0.20
Knob of butter £0.10
Haha knob – priceless
Sum cheese (optional)
Sum salsa to serve (optional)
Black pepper
Salt
Anything else u might want to add but not like, ice, or a shot of tequila yanno.
So, get a frying pan that's not too big nice and hot and add some butter. The whack in your frozen peas and green beans and whatever else and stir it round til it's defrosted. Crack all egg into a bowl and season g e n e r o u s l  y  with black pepper and any other dried herbs you've got kicking about. Add egg to pan and turn down for what on medium. Put a plate over the pan (or a lid if you're organised enough) and let it cook through until the edges are coming away from the side of the pan and the top is just cooked through. You can flip it over at this point if you want it brown on the other side but I was hungry so I don't bother. Slide it onto a plate and rub salsa and cheese all over it, and enjoy using chopsticks for funsies.